Bird Ringing in Arabuko-Sokoke Forest
Placing a uniquely numbered ring on a bird allows us to know how long birds live and when and where they move to. This greatly helps in understanding the biology of a species and thus the conservation of them and their habitat.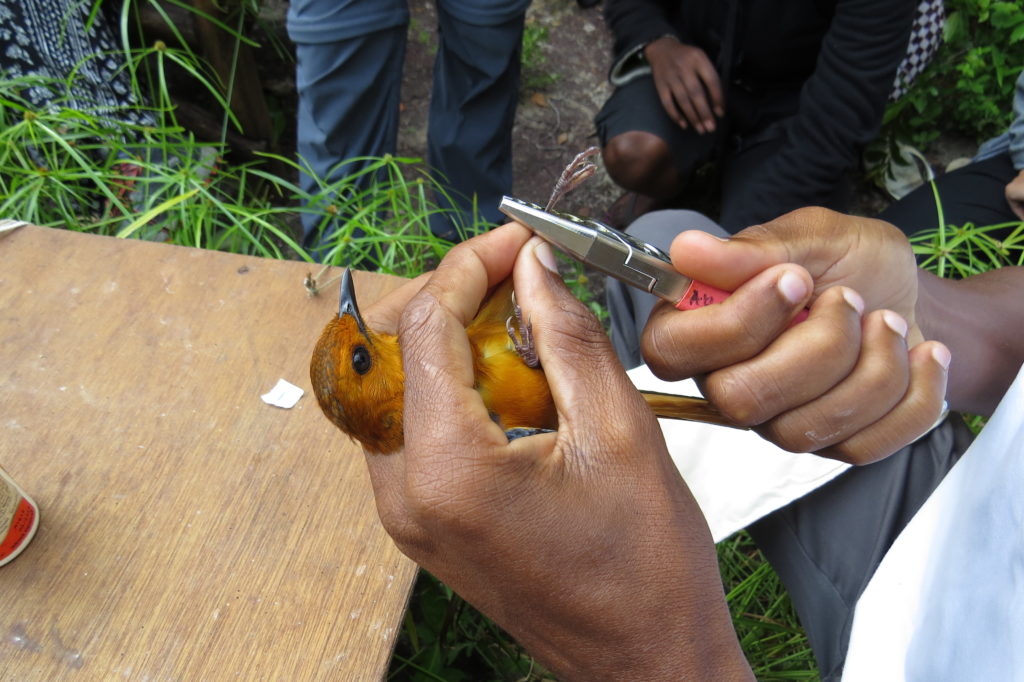 Arabuko-Sokoke Forest is the largest and most intact coastal forest in East Africa. It is home to six of the globally endangered bird species; Clarke's Weaver, Amani Sunbird, East Coast Akalat, Spotted Ground Thrush, Sokoke Scops Owl and Sokoke Pipit.
Since 1998 A Rocha Kenya has put nets up and trapped birds on the Gede Nature Trail in the forest in the same location as studies were first carried out by National Museum staff in 1993. Such long-term studies provide a lot of very interesting data on longevity and population change.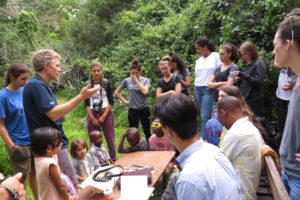 In July 2018 the ARK science team, Colin Jackson and Lennox Kirao, led a group of ARK staff and volunteers to put up nets on the nature trail for two days of ringing. They were joined by 19 students from Kings Christian Collegiate, Canada, who were visiting Mwamba centre for a week.
Birds are most active at dawn and so nets had to be open by 6am – but it was worth it with 38 birds caught over the two days of which three were re-traps (previously ringed at the same site). One of the re-trapped bird was an East Coast Akalat that had been ringed at the same location in 2013.
Katie Eshelman who has been helping out with us for a month had this to say about the experience,"I remember trying to walk through the woods in the dark. I was on the team to help set up the nets in the morning, we had to leave Mwamba at 4:50 in the morning to get to the forest in time. You need to have the nets set up before the first bird calls, but it is so hard to work with nets in the dark. I kept tripping on the trail and one time I even got caught in the net myself. Even though I was slow and new to the process, we managed to leave the nets just as the first bird called. Bird ringing is an amazing experience. You get to see birds up close that you would only otherwise hear. Ringing may not be convenient for the birds at the time but in the long run we learn more about their behaviour and way of life; that way, we know how to better protect them."