Farmer of the season
14th October 2020
A Rocha Kenya has been working with communities in Dakatcha, training farmers on a sustainable farming approach – FarmingGod's Way (FGW). This approach not only promotes sound farming practices such as enhancing soil fertility but also ensures conservation of the threatened Dakatchawoodland.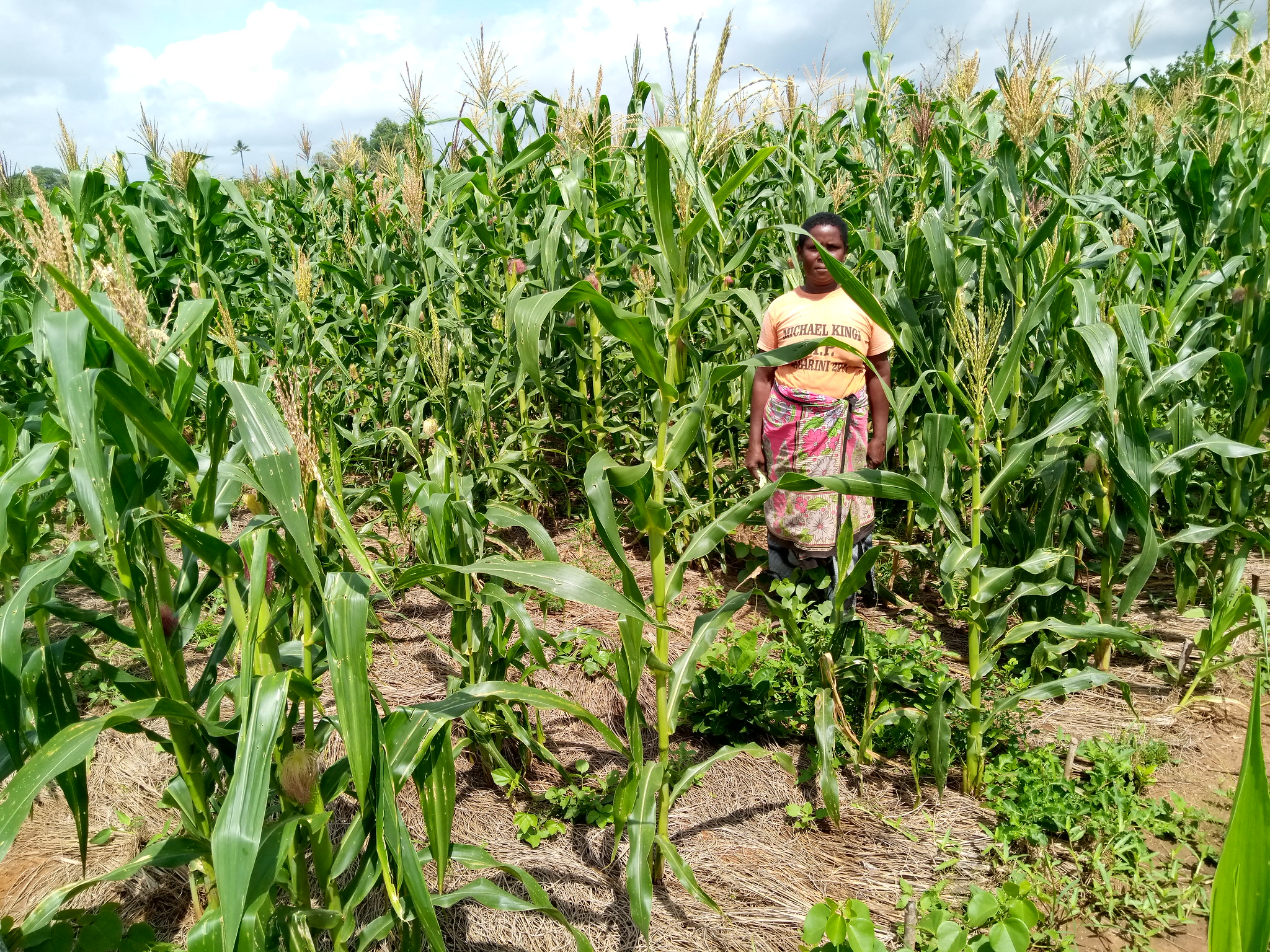 Christine Nyundo is one happy farmer boasting of a bounty yield from her FGW plot. She planted at the onset of the rains and put into practice all the FGW principles. Despite the occurrence of the Covid-19 Pandemic, she was able to do it herself without one on one farm extension visits during the season by FGW Officer.
From her small plot (120m2), she harvested 44kg of shelled maize which translates to sixteen 90kg bags; which is way above the average yield obtained by conventional farming methods in her neighbourhood.