Eric Thuranira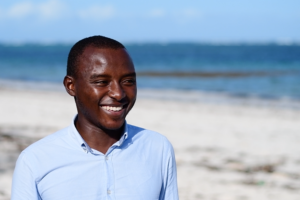 Marine Research Assistant
Eric joined A Rocha Kenya 2018 as an intern in the Marine department. He had just completed his Bsc in Marine Biology and Fisheries at Pwani University.
In 2019, he joined  full staff as a Marine research assistant. Being a certified PADI open water diver, Eric enjoys being in water. This is great as his work largely involves under water surveys.
He is also enjoys educating others about the marine life and he is often involved in marine education sessions with the schools around Watamu.
 When he is not in water, Eric enjoys cycling and hiking.