Monicah Njambi
  Communications Officer /Personal Assistant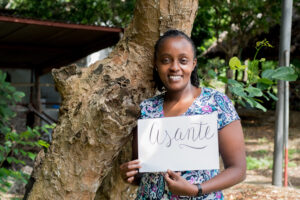 Monicah joined A Rocha Kenya (ARK) in 2018 as an intern in the communications department. After six months, she joined full staff as the communications officer.
In 2019, Monicah took on an additional role as a personal assistant to the National Director, a role that was new to her but one she has enjoyed doing.
Monicah enjoys swimming and reading books.