Sarah Chiles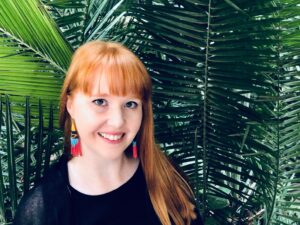 Trustee, A Rocha Kenya
Sarah Chiles specialises in environmental governance with the aim of harmonising grey and green infrastructure (built and ecological infrastructure) in economic growth corridors in Africa.
She has over six years' experience in East Africa working on conservation strategies and programs for areas of high biodiversity value experiencing significant investment in agriculture and infrastructure. These include the Southern Agricultural Growth Corridor of Tanzania (SAGCOT) and the Lamu Port-South Sudan-Ethiopia Transport (LAPSSET) Corridor in northern Kenya. She has further experience in landscape-level planning in Uganda, Ethiopia and Zimbabwe.
Sarah is South African and previously worked on urban and peri-urban conservation projects in Durban, KwaZulu-Natal. She is passionate about urban conservation and furthering the restoration agenda. She is also co-author of Growing Our Reach – An Intergenerational Leadership Toolkit for Conservation, and is committed to optimising organisations to support young conservation professionals.