Watamu Marine Protected Area (WMPA) Stakeholders' Governance Workshop
On the 10-11th February 2021, A Rocha Kenya supported by Kenya Wildlife Service, Local Ocean Conservation and Watamu Marine Association hosted a one and a half days' governance workshop for the WMPA at Turtle Bay Beach Club , Watamu. It brought together 47 delegates from different sectors who have a stake withing the WMPA. These include the local communities, government agencies, NGOs, academics and business entities.
Given that some key stakeholder were not present during the workshop,a follow up  meeting was held on 4th March 2021 at Ocean Sports where 15 participants were in attendance. These included hoteliers, residents, water sports and diving groups.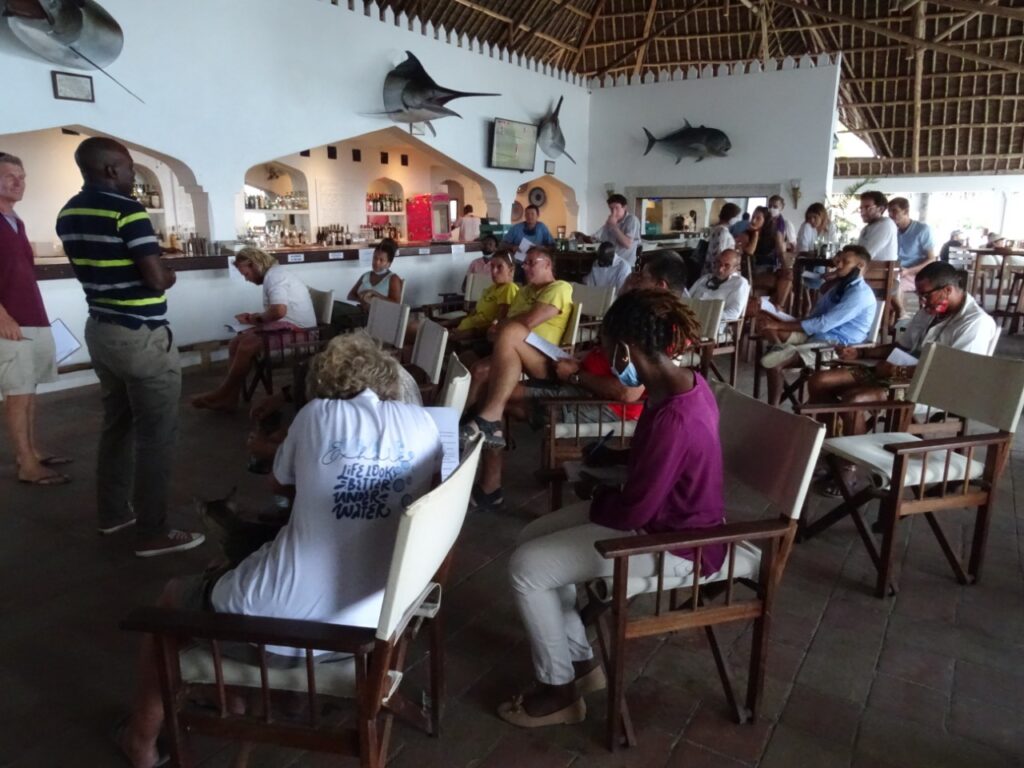 The main highlight of the workshop was the positive response from stakeholders and their commitment to working together. This led to the development of a joint vision to support the implementation of the WMPA Management Plan (2016-2026). Stakeholders then signed up to the four core ares of the management plan; Ecological Management, Tourism Development and Management, Community Partnerships and Conservation Education and the Marine Protected Area Operations and Security Management Programme.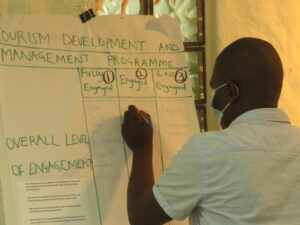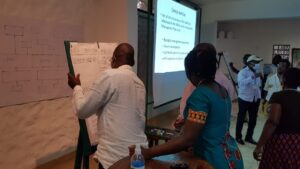 Please find a link to the data presented during the workshop
Under the project, the three new pro-conservation livelihoods include:
Carbon- Credits for mangrove and sea grass
This project seeks to conduct a feasibility study to assess whether the mangroves in Mida, Dabaso and Uyombo and the sea grass meadows of WMPA can be conserved and /or restored to offset the impacts of climate change as well as benefit local communities of Watamu. The project kick started by a site visit to Mikoko Pamoja in Gazi for a fact-finding mission and to learn on how to successfully establish a carbon credits project.
This is informed by the acknowledgement that one of the major threats facing marine ecosystems if the world are the impacts of climate change causing rising sea levels, coastal erosion, ocean acidification and rise in sea surface temperature. This has in turn affected marine species and habitats. Of particular in WMPA is evidence of coral bleaching from long-term research done by A Rocha Kenya's marine department.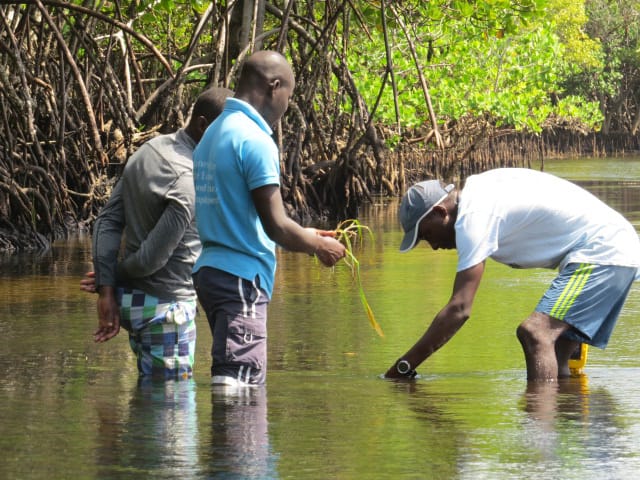 Eco-certification of boat tour operations
Despite the tourism industry contributing greatly toward improving the living standards of local coastal communities living adjacent to the WMPA,it had resulted in negative impacts on the habitats and species of the WMPA e.g through unsustainable practices such as irresponsible snorkeling, feeding of fish by tourists, trampling on corals and anchoring of boats on corals. The eco-certification component seeks to investigate whether a well-designed eco-certification scheme would be accepted and supported by boat operators, tourists and hotels. It aims at improving on the best practices and guidelines that boat operators and tourists can adhere to so as to protect WMPA from further damage. This could also present potential benefits to beat especially if tourist will be willing to pay a premium for a certified boat.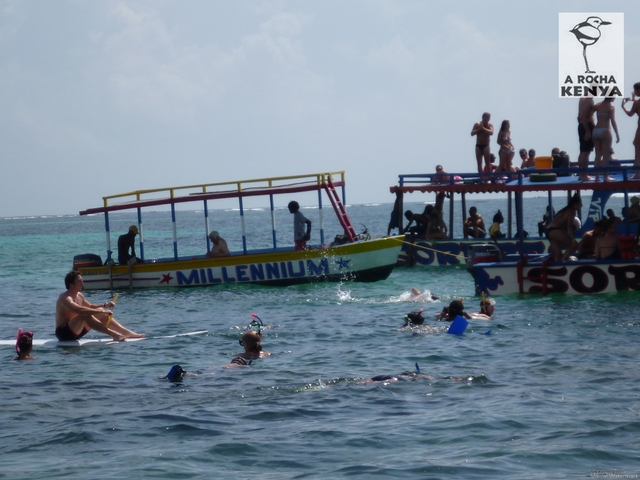 Alternative food livelihoods for fishers in closed seasons
This project entails conducting a feasibility study on engaging fisher communities in Watamu in alternative livelihoods. It aims at training them on conservation agriculture using the Farming God's Way model as an alternative to fishing particularly during Kusi, where they struggle to get a good catch from the ocean because the sea is too rough. In the long-term, this will minimise the pressure of exclusively depending on WMPA as a source of livelihood.