Environmental education
A Rocha Kenya seeks to promote environmental education and implement practical conservation initiatives by working with schools, environmental groups, communities and churches. It provides opportunities for Kenyans to value and acquire a deeper understanding of the environment around Watamu and Malindi.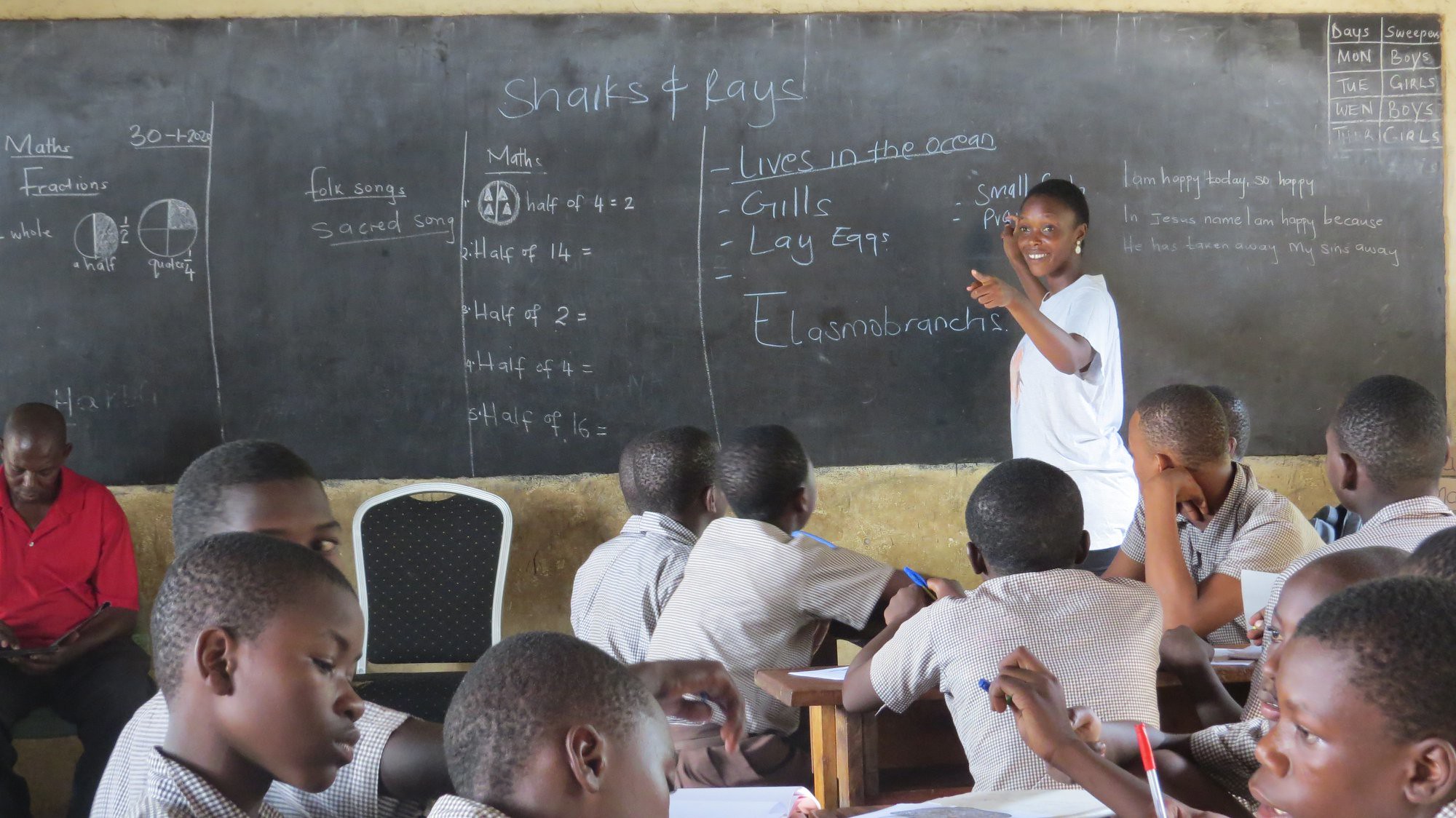 The existing programme has involved up to 56 primary and secondary schools around Arabuko-Sokoke Forest and Mida Creek but currently focusses intensive work on ten. A Rocha Kenya enjoys a good working relationship with the Wildlife Clubs of Kenya and activities are mostly done with the Wildlife Clubs in schools and have included guided field trips, puppet theatres, slide and video shows, art and writing competitions, games, debates, conservation festivals, tree planting, litter clean ups, newsletters and trips to National Parks.
An exciting development in the programme is a focus on "Resourcing Teachers to Teach" (RTT) Environmental Education by incorporating it within the existing national curriculum-based teaching. Local teachers have been introduced to new and interesting educational concepts based on a scheme developed by the Royal Society for the Protection of Birds (RSPB) in Northern Ireland, "Activating Childrens' Thinking Skills" (ACTS), in conjunction with Queen's University, Belfast. The aim is to extend curriculum-based lessons to also incorporate environmental skills and awareness in a structured manner through the use of local conservation case studies and examples to illustrate lessons in any subject be it mathematics, science or English language.
The initial introduction of RTT to selected schools around Arabuko-Sokoke has been very well received by teachers and pupils alike and promises much for the future. RTT will enable ARK to increase the sustainability of its environmental education programme by enthusing and equipping teachers to continue teaching environmental education over the longer term. Tsofa Mweni, the ARK Environmental Education Officer, presented RTT to a very interested audience at the 2007 Society for Conservation Biology Conference in Port Elizabeth, South Africa.
The environmental education programme is currently being expanded to also include adult education. This will focus on ways of using local materials, resources and alternative technologies to improve local people's quality of life in a cost-effective and sustainable manner.